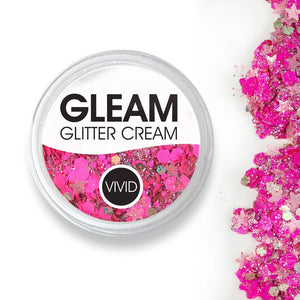 Size: 10gm Base Jar
Watermelon is a very special color in the VIVID family. Not only is it a gorgeous, sparkly pink/silver, but a portion of every jar sold goes towards the Healing Smiles Foundation to provide face painting & fun entertainment to sick children, orphans and other under privileged kids.
Vivid's unique cream base is a 1 step process to get the dazzling sparkle on every face with speed and ease. It goes on smooth and will not smear your face or body paint designs. It will not dry out like the typical glitter gels and is also very stable in hot and cold climates.
HOW TO APPLY: On skin. Caution: DO NOT use near the eyes or on children under 3 yrs.