Halloween Will Be Here Before You Know It!
Quick Change Airbrush Systems! Kits Ship Free!
Kapital Kidvention Deal Day!
Deal Day is Monday, September 18th. The first major convention of 2024. Hope to see you there for some great classes and amazing vendor room.
Deals, Glitter & Limited Run Stencils!
International Shipping Notice
We are currently only offering UPS for international orders; outside the U.S.
It is MUCH faster and more reliable, but also more expensive. We recommend checking for a distributor in your own country first.
Perfect for Airbrush Tattoos
Ooh! Body Art Stencils are designed to look great and apply easily.
A trick for this application is to also fill in your primary airbrush stencil with white. This will help remove the texture from under your design.
There are a million uses for each one, you just have to play around a little to find out what works best for you.
Affiliate Product Links
We don't carry everything we use, but some of our favorite items can be purchased at these links below. We get a small referral bonus if you purchase using these links.
Listed prices are as of time of posting. They may be higher or lower when you click through. The Jackery in particular goes on sale all the time.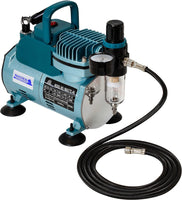 Master Airbrush Model TC-40 - Cool Runner Professional High Performance Single-Piston Airbrush Air Compressor with 2 Holders, Regulator, Gauge, Water Trap Filter & Air Hose
We use this light weight compressor for indoor and shorter events.
Available HERE on Amazon for $89.99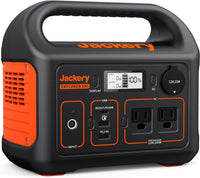 Jackery Portable Power Station Explorer 300, 293Wh Backup Lithium Battery, 110V/300W
We use this portable battery to power our comporessor and keep our phone charged. It'll run one comporessor at at time. Ours tends to get about 10 hours on a charge.
Available HERE on Amazon for $349.99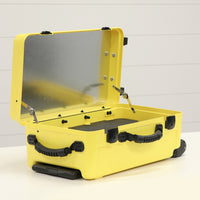 Craft-N-Go Mini
We have the paint station and the mini, pictured here. Both work fantastic for airbrush.
Purchase your Craft-N-Go Mini HERE at Craft-n-Go for $369.95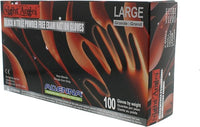 Tattoo Gloves
We use these to keep our hands clean and to wipe the tip of our color cartridge on the fly.
Purchase HERE on Amazon for $11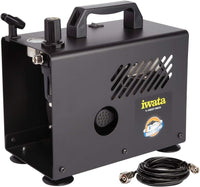 Iwata-Medea Studio Series Smart Jet Pro Single Piston Air Compressor
If it's in your budget, this comoressor works perfect for the quick change airbrush system. I've had mine since 2017 and it still works just as well today as day one.
Available HERE on Amazon for under $400