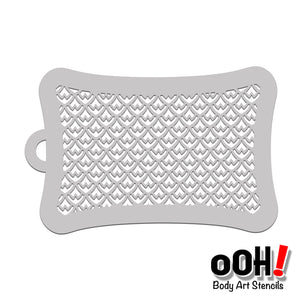 This texture stencil is great for all of your lizards, dragons, dinosaurs and snakes. The curved shape of the stencil works great with the contours of the face for easy application.

Dimensions are approximately 3.85" x 5.85"
All stencils are laser cut from 7 mil mylar. They are durable, easy to clean and solvent proof.