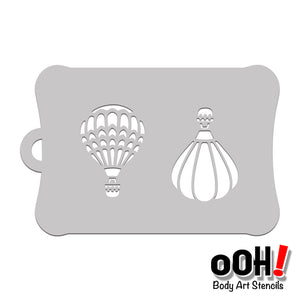 This one has been in Clayton's menu for quite a while. After numerous requests, we've decided to add it to the small batch collection. You've got two fantastic Hot Air Balloon designs for the kids to choose from.

Dimensions are approximately 3.85" x 5.85"

All stencils are laser cut from 7 mil mylar. They are durable, easy to clean and solvent proof.