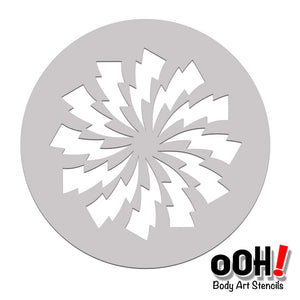 This Lightening Bolt Swirl stencils is perfect for tattoo backgorunds. It works great with anything circular, tribals in general and sport designs.
Jumbo Spheres are a full inch larger than our original sphere line, with a wider border to help with over-sponging and overspray.
Dimensions are 5.5" x 5.5"
All stencils are laser cut from 7 mil mylar. They are durable, easy to clean and solvent proof.