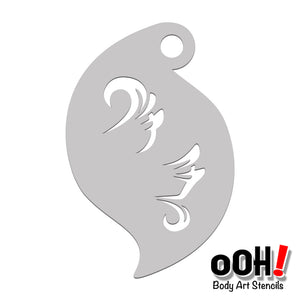 The Brushtrokes Series are designed directly from Clayton's own face paint designs. The pieces are ideal for younger children, with space between eash segment so you can fit your design to the shape of their faces.
This stencils works great with both a sponge or airbrush.
Dimensions are approximately 3.6" x 5.5"
All stencils are laser cut from 7 mil mylar. They are durable, easy to clean and solvent proof.