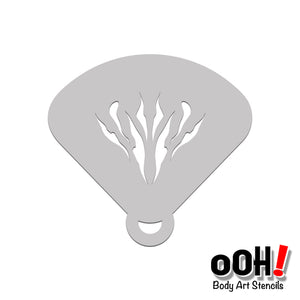 The Mirror line of Ooh! Stencils are triangular in shape and work perfect using the center of the eyes as your focal point. They're also the perfect template for our new utility stencils.

Pair this with our brush strokes or tiger marks when you want to add that little extra detail.
This stencils works great with both a sponge or airbrush.
Dimensions are approximately 4" x 3.75"
All stencils are laser cut from 7 mil mylar. They are durable, easy to clean and solvent proof.