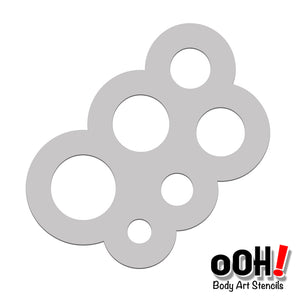 Why do you need a circle tool? Duh... for making perfect circles with a hard edge. Use it for sunsets, use it for balls, use it for those basketball and baseball stencils that don't give you the background shape.

Dimensions are approximately 8" x 5"
All stencils are laser cut from 7 mil mylar. They are durable, easy to clean and solvent proof.