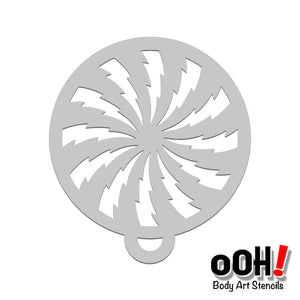 This Lightening Bolt stencils is perfect for when you just don't know what to add to those cartoon or sport designs.

Our stencils work great with either an airbrush or a sponge.
Dimensions are approximately 4" x 4.5"
All stencils are laser cut from 7 mil mylar. They are durable, easy to clean and solvent proof.