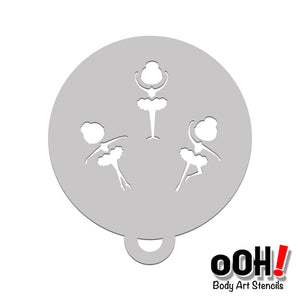 You asked, and we listened. We've discontinued our house cut ballerinas, added a third pose and fit them on one of our flip templates.
This stencils works great with both a sponge or airbrush.
Dimensions are approximately 4" x 4.5"
All stencils are laser cut from 7 mil mylar. They are durable, easy to clean and solvent proof.