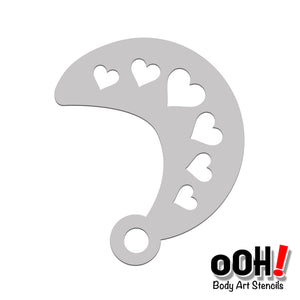 Make them say Ooh!
The Wrap Stencils are designed to wrap around the eye with the pattern focused on the eye as a focal point, while also trailing off to go with the flow of the face you are using it on
Pair this with the heart sphere and original heart wrap for a fantastic design.
This stencil works great with both a sponge or airbrush.
Dimensions are approximately 4" x 4.5"
All stencils are laser cut from 7 mil mylar. They are durable, easy to clean and solvent proof.